It has been a busy year for us at Champion Dental Centre and although we would prefer to be doing dentistry and seeing you all, this is at least giving us the chance to step back, reflect and plan to make the practice better than ever!
Here is a quick run-down on a few of the major things we have been up to:
Change of ownership
The biggest change of all was the sale of the practice in late 2020, thankfully we were able to keep things in house and one of Champion's own dentists, Dr Lucy Anson (formerly Pullen) purchase the practice. Lucy has spent a number of years with the practice and has a loyal following, for those that have not had the chance to meet her, please do say hello next time you are in the practice!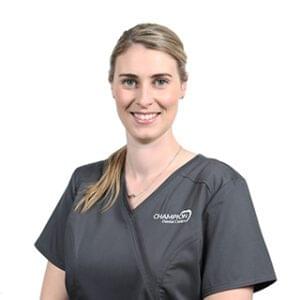 With the change being internal it means we were able to keep the entire team you all know and to insure a seamless transition for both our team and patients. Lucy is looking forward to meeting more of our patients, continuing to offer great care and to fine tune our patients' experience.
An additional clinical room
We understand that no one likes waiting for appointments, especially when you have discomfort. As we've got busier our wait times had crept up, the time was right to add an additional clinical room. We set our plan in motion to replace the dentist's office, with another clinical room. We have completely renovated this room and filled it with brand new equipment and furnishings, a real step forward for the practice.
It also gave us the chance to add more modern technology and equipment that improves both our dentistry and your experience. We have added some top-of-the-line small equipment, such as hand pieces, as well as some features that you will love, such as having a monitor on the chair, this allows us to not only communicate our treatment suggestions, but to easily show you why. One of our lucky patients even got to sit back, relax, and watch Tom Walsh win the Men's Shotput Bronze medal during the Olympics!
At the time of writing this we are waiting for our new camera to be installed, this is another tool to help you understand what we can see, and why we recommend certain treatments.
We have also made some small tweaks to improve your experience with the practice as a whole. We have refreshed our branding, added online bookings to our website and added the ability to update your medical records in advance of your appointment, added convenience for your busy lives. We have also added payment options such as Laybuy & Q-Card to ensure that we have payment solutions to support as many of our patients as possible.
With the added room it means there are some fresh faces around the practice. We would like to say a warm welcome to Dr Rachel Osman, our new Dentist and Olivia Rigby, who has joined us as a Dental Assistant!

Rachel has joined us after working in private practice up in Auckland, Rachel has a great relationship with her patients and an extremely friendly presence.
We have certainly been busy since late last year, with more improvements on the horizon, it is an exciting time for us, and hopefully you!
Lastly thank you for your support so far this year, we cannot wait to see all your smiling faces again soon!
The team at Champion Dental Centre.