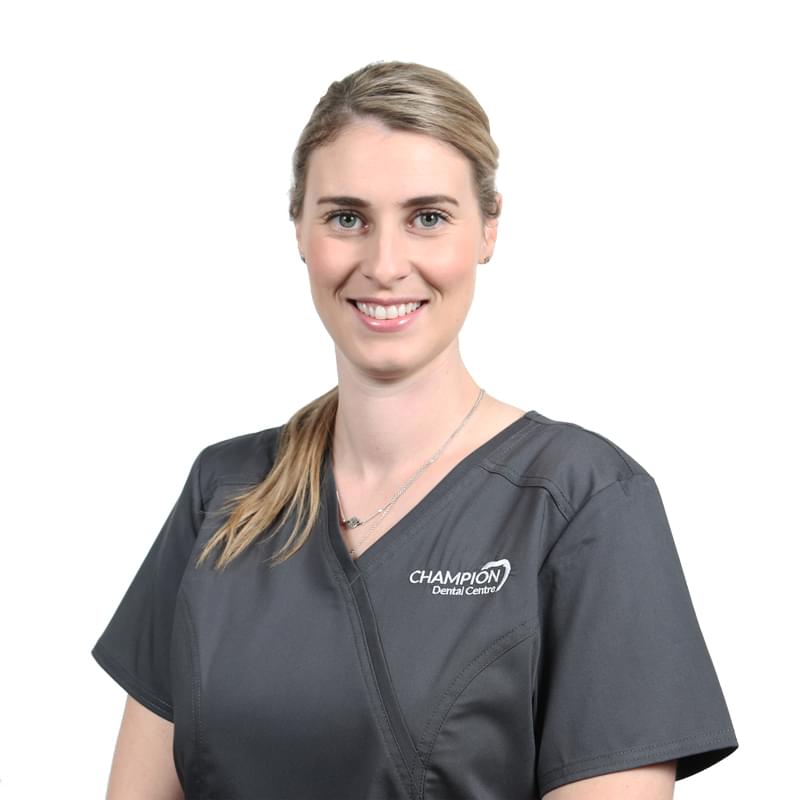 Dr. Lucy Anson
(BDS)
Dentist & Director
After completing her studies in Dunedin, Lucy moved to Palmerston North Hospital. She spent several years there, including 15 months as a senior dentist. After moving to the Wellington region, she started in private practice at another local clinic. Soon after, in early 2019, she joined Champion Dental.
In late 2020 Lucy purchased Champion Dental Centre from Dr Ian Ongley and is excited to continue providing an outstanding practice to the Porirua community.
Lucy has significant experience in removing teeth and enjoys putting her patients at ease during a stressful period. She also has recently become an Invisalign provider and has a keen interest in continuing her education, particularly in modern treatment methods.
Lucy is fantastic with patients, particularly those that are anxious or nervous, providing a smiling face and a calming influence to put you and your family at ease.
Outside of work, Lucy loves going to visit her family in southern Hawkes Bay, travelling around NZ and will often be seen out & about on Porirua's local walks.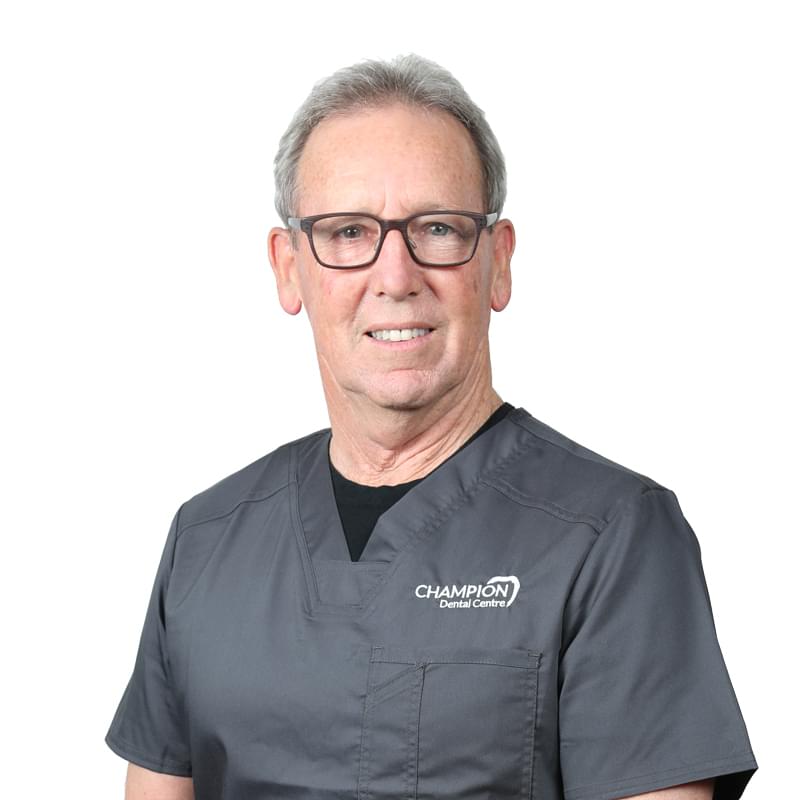 Dr. Ian Ongley
(BDS)
Dentist
Ian graduated from Otago University in 1976. In 1977 he started working in Porirua for Hall and Easterbrook.
He developed an interest in Functional Orthodontics in 1987 and became an accredited Invisalign practitioner ten years ago. Ian is passionate about creating beautiful, healthy smiles without the routine extraction of premolar teeth.
He is experienced at placing Implant crown restorations and is passionate about General Dentistry's role in supporting our local community's health and well-being.
Ian has spent the last 45 years owning and operating General Dental Surgeries in both Porirua and the Kapiti Coast.
Outside of his professional life, he has been focused on family life, having two adult children and three grandchildren. Ian is an enthusiastic golfer and sports fan with a definite appreciation for and keen following of most rugby but in particular the All Blacks, the Hurricanes and at times the Warriors.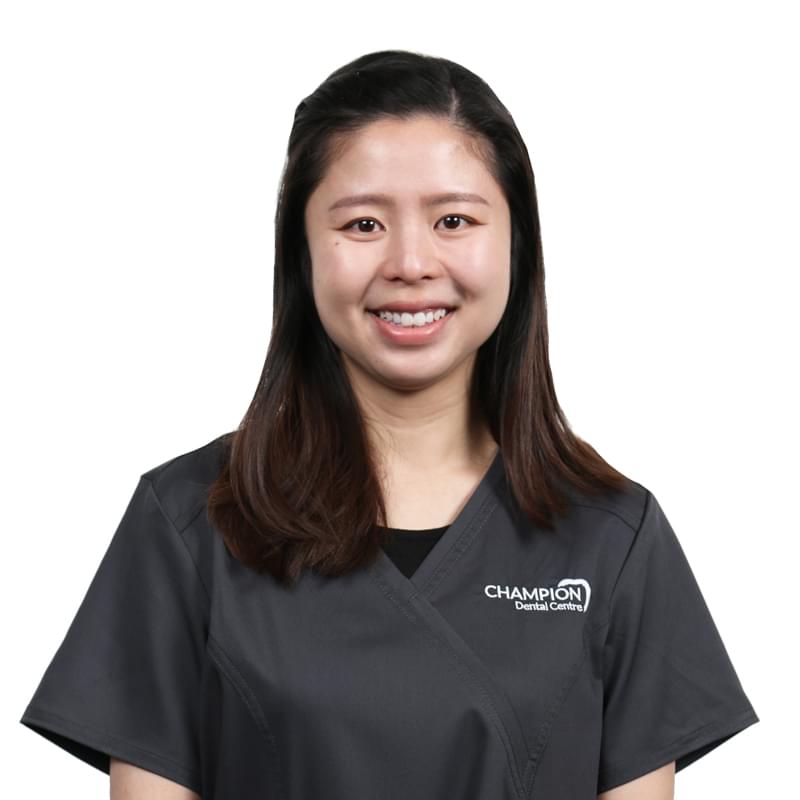 Dr. Evonne Cheng
(BDS)
Dentist
Evonne graduated with a Bachelor of Dental Science in 2015 from the University of Otago.
She enjoys general and restorative dentistry with interest in preventative care and minimally invasive cosmetic dentistry. She also enjoys work involving functional orthodontics and Invisalign.
Evonne likes to get to know her patients well so that she can better assess their individual treatment needs, as well as try to make their visits as comfortable as possible.
Outside of work, she enjoys playing badminton, travelling to see different places, and spending time with friends and family.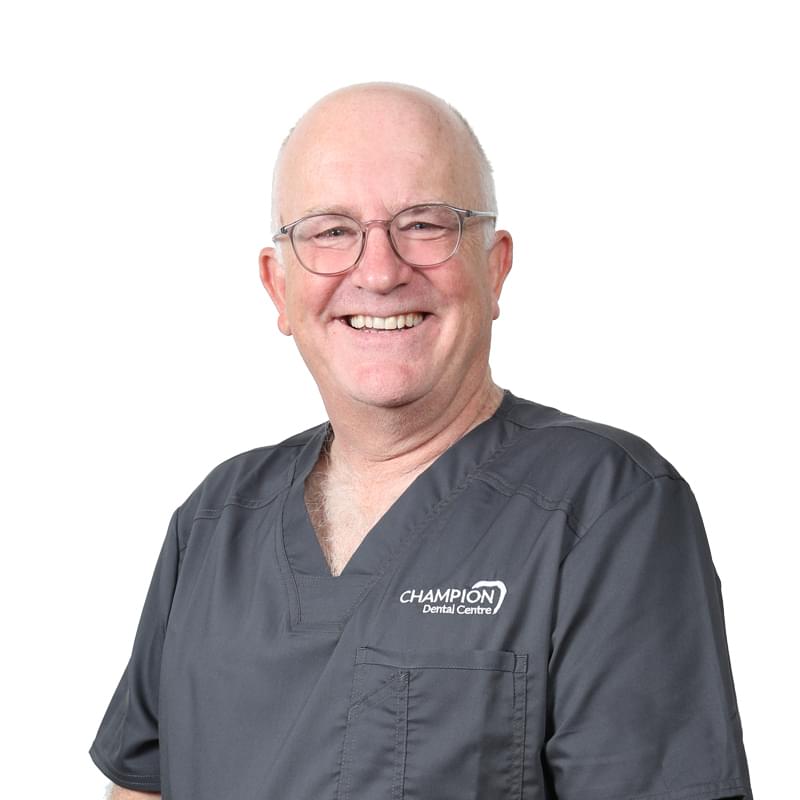 Dr. Fred Hunter
(BDS)
Dentist
Fred studied dentistry at Otago University and graduated in 1986. He practised in Taupo, Auckland and Saudi Arabia, returning from overseas to settle in the Wellington region.
Fred tries to make the dental experience as enjoyable, relaxed and comprehensive as possible.
Interests outside of dentistry include family, cooking, music, literature and the arts, and he can often be found chasing a white ball around a golf course rather unsuccessfully.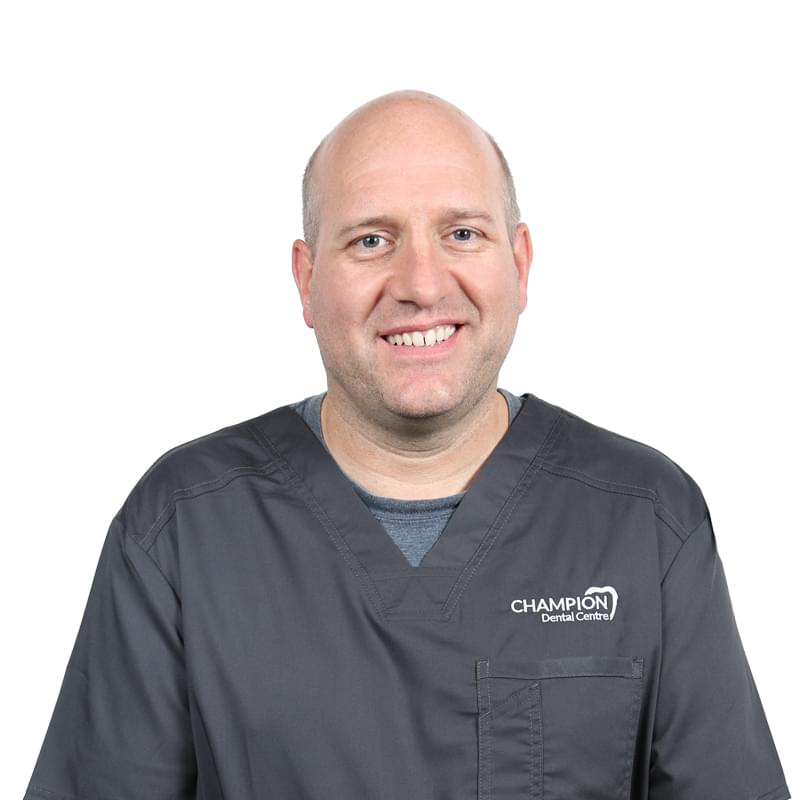 Dr. 

Bryan Enghirst
(DDS)
Dentist
Bryan attended both University and Dental School at The University of Washington (Seattle, USA), where he received his Doctor of Dental Surgery qualification in 2004.
Soon after, he practised in Anchorage, Alaska, eventually owning his own practice for nearly ten years, then providing care in remote communities before moving.
He joined Champion Dental in 2021 after practising elsewhere in NZ for the previous two years.
All of his experience has lead him to a practice philosophy of wanting to educate and offer the best to patients through multiple aspects of general dentistry, including esthetics, surgery, root canal treatment and routine fillings. Bryan strives to provide solutions for most dental concerns and believes that with all that can be offered now, it should be possible for everyone to have a confident, comfortable smile.
When he is not working, he enjoys casual golfing with friends, hiking NZ's many trails and exploring his new home.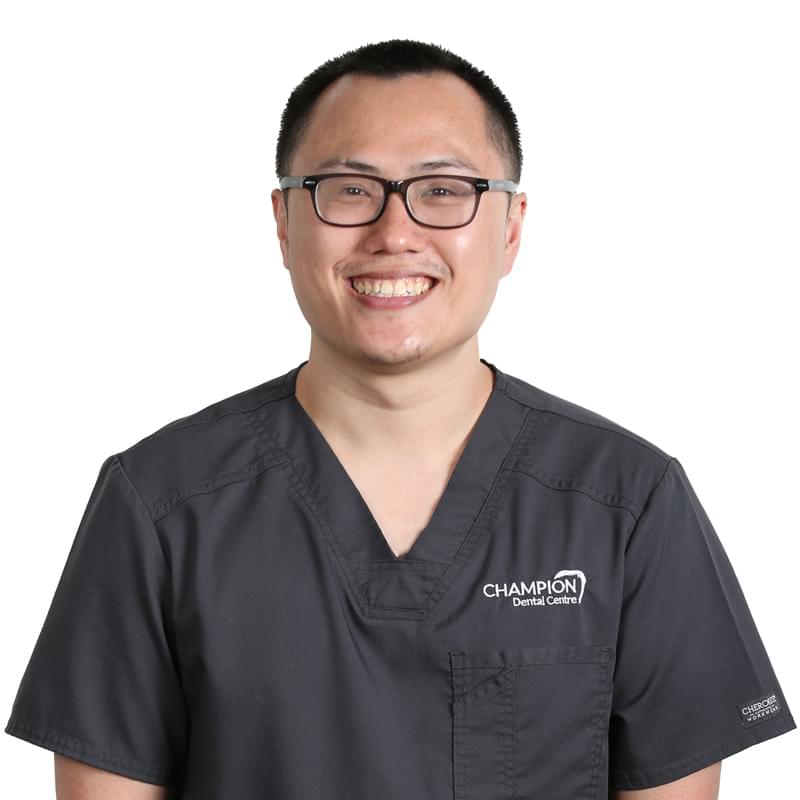 Dr. Jaymon Huang
(BDS)
Dentist
Jaymon grew up in Wellington before heading south to Dunedin to study towards his Bachelor of Dental Surgery at Otago University. After completing his qualification, Jaymon worked in private practices in both Masterton and Napier before moving back to Wellington. Jaymon is looking forward to spending more time with his family, as well as his two cats and dog.
Clinically he is interested in Restorative dentistry and enjoys Endodontics, he also has a keen interest in digital dentistry and the benefits this can provide his patients. Jaymom finds great satisfaction in helping solve patient's needs, whether that be relief of pain or helping them find their confidence again. It's his passion to help change people's lives for the better by addressing their dental needs.
Outside of work, he enjoys spending time with his family and pets, watching sports of all kinds, refereeing rugby, playing the piano and playing video games!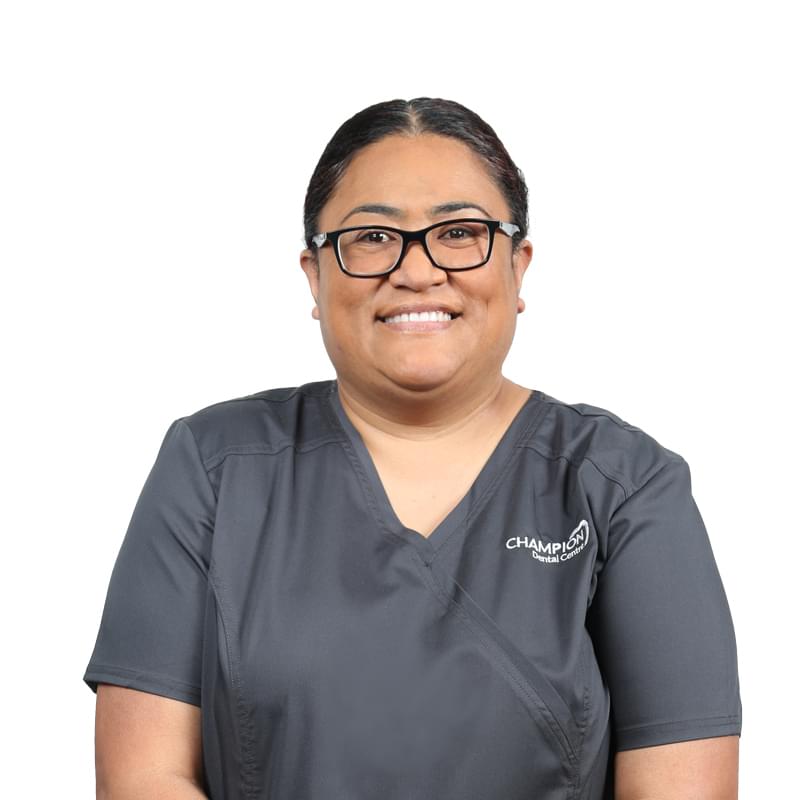 Loua Time
Dental Hygienist
Loua completed a two-year dental hygiene course at Otago Polytechnic, graduating in 2000. Before that Loua spent several years as a dental assistant.
As a dental hygienist, she loves connecting with people and the community. She is always interested in learning about new products that are available to incorporate into treatment and furthering her education. She genuinely cares for each patient's well being regarding their oral health and likes to make her clients feel comfortable with her friendly approach.
Outside of work, Loua is involved in her local church and enjoys walking the Wainuiomata hill and spending time with her family.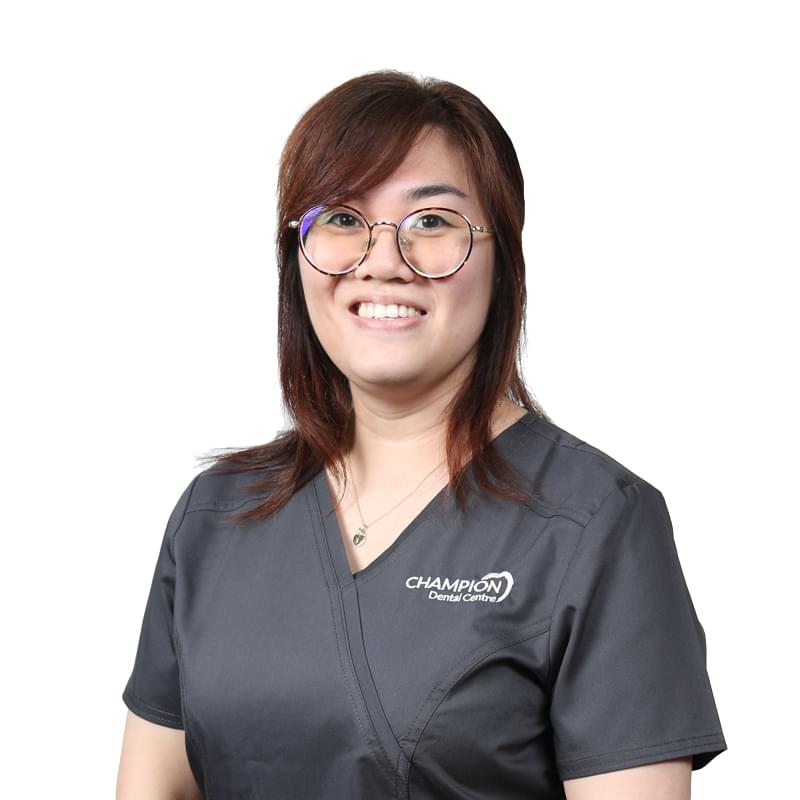 Tracey Ng
Dental Hygienist
Tracey graduated from the University of Otago with a Bachelor of Oral Health. She has also completed a Bachelor of Dental Technology before that.
As a dental hygienist, she is passionate about helping her patients improve and maintain their oral health. Tracy loves to form great connections with her patients and has an interest in maintaining the community's health.
Outside of work, she enjoys travelling, trying new foods and spending time with her family and friends.
Book A Dental Appointment With One Of Our Team